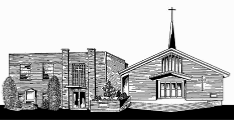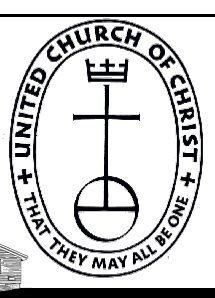 Pastor Kevin Duffy-Guy has been at our church for several years now and has helped us to define and find a focus for our mission in our church, make a commitment to christian outreach both in our community and globally, and create new ministries to empower our members, make us more active christians, and help our church grow in spirit.


Tamaqua is located within the Pennsylvania Coal Region section of the Appalachian Mountains in eastern Schuylkill County, PA. In the Tamaqua area, coal mining was the major economic activity for many years. The town also gained recognition as a railroad center.

Tamaqua is located 14 miles south of Hazleton, and approximately 30 miles northwest of Allentown.

Our church is located downtown, near the intersection of Interstates 309 and 209.


St. John United Church of Christ | 150 Pine St. Tamaqua PA | (570) 668-2573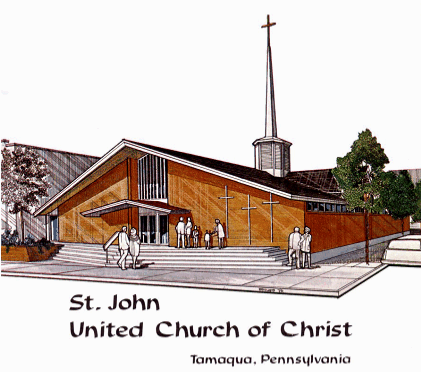 Come Join us!

We hold weekly worship services Sunday mornings at 9:30 AM including
Sunday School. Followed by a fellowship hour at 10:30 AM.

Our Worship Service is broadcast via tape Delay every Sunday Morning on AM 1410 WLSH at 11:30 a.m.

Holy Communion is Celebrated on the First Sunday of Every Month.




"Like" us on facebook to keep up to dates on events and photos from the church.



Thank you to those local businesses who made donations to support our website:

BANNING ORTHODONTICS, P.C.
17 West Broad Street Suite 2
Tamaqua, PA 18252
570-952-6150
www.banningorthodontics.com

THE BEACON DINER
189 Claremont Ave
Tamaqua, PA 18252
570-668-1340

COMPANION ANIMAL HOSPITAL
267 W. Rowe Street
Tamaqua, PA 18252
570-668-6855
http://companionanimalhospitaltamaqua.com

E. FRANKLIN GRIFFITHS FUNERAL HOME
655 East Broad Street
Tamaqua, PA 18252
570-668-2550
www.griffithsfuneralhomes.com


KNEPPER'S INN AND RESTAURANT
1986 West Penn Pike
New Ringgold, PA 17960
(570)386-5595


MARYBETH LEITZEL
STATE FARM INSURANCE
2 Dennison St.
Tamaqua, PA 18252
(570)668-4310

LONGHI FINANCIAL, INC.
707 Claremont Ave.
Tamaqua, PA 18252
570-668-0765
www.longhifinancial.com


DR. SEAN MclAUGHLIN DENTISTRY
12 Ortega St.
Tamaqua, PA 18252
570-668-2339


SHAFER'S PHARMACY
11 Center Street
Tamaqua, PA 18252
570-668-0290
www.shaferpharm.com

REIGEL FUEL OIL LLC
401 Jerome Street
Tamaqua, PA 18252
(570) 668-3319


TOM'S AUTO & MARINE
250 South Greenwood Street
Tamaqua, PA 18252
570-668-5066
www.tomsautobodyrepair.com

ZIZELMANN-GULLA FUNERAL HOME
500 East Broad Street
Tamaqua, PA 18252
570-668-0390
www.zgfuneralhome.com

Anyone wishing to be a sponsor for our website may contact the Church office at 570-668-2573.

What's going on at St. John UCC?
You can click below to download a copy of our latest newsletter.

Current Newsletter