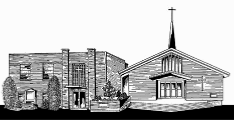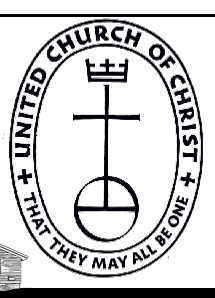 Sunday: Morning Worship 9:30 AM








St. John United Church of Christ | 150 Pine St. Tamaqua PA | (570) 668-2573





Thank you to those local businesses who made donations to support our website:

BANNING ORTHODONTICS, P.C.
17 West Broad Street Suite 2
Tamaqua, PA 18252
570-952-6150
www.banningorthodontics.com

THE BEACON DINER
189 Claremont Ave
Tamaqua, PA 18252
570-668-1340

COMPANION ANIMAL HOSPITAL
267 W. Rowe Street
Tamaqua, PA 18252
570-668-6855
http://companionanimalhospitaltamaqua.com

E. FRANKLIN GRIFFITHS FUNERAL HOME
655 East Broad Street
Tamaqua, PA 18252
570-668-2550
www.griffithsfuneralhomes.com


KNEPPER'S INN AND RESTAURANT
1986 West Penn Pike
New Ringgold, PA 17960
(570)386-5595


MARYBETH LEITZEL
STATE FARM INSURANCE
2 Dennison St.
Tamaqua, PA 18252
(570)668-4310

LONGHI FINANCIAL, INC.
707 Claremont Ave.
Tamaqua, PA 18252
570-668-0765
www.longhifinancial.com


DR. SEAN MclAUGHLIN DENTISTRY
12 Ortega St.
Tamaqua, PA 18252
570-668-2339


SHAFER'S PHARMACY
11 Center Street
Tamaqua, PA 18252
570-668-0290
www.shaferpharm.com

REIGEL FUEL OIL LLC
401 Jerome Street
Tamaqua, PA 18252
(570) 668-3319


TOM'S AUTO & MARINE
250 South Greenwood Street
Tamaqua, PA 18252
570-668-5066
www.tomsautobodyrepair.com

ZIZELMANN-GULLA FUNERAL HOME
500 East Broad Street
Tamaqua, PA 18252
570-668-0390
www.zgfuneralhome.com

Anyone wishing to be a sponsor for our website may contact the Church office at 570-668-2573.


Friends in Need Food Pantry

is accepting monetary donations and/or donations of

Pasta and Spaghetti Sauce

for the month of November.


Paper Products and diapers are always welcome
.

Monetary donations are welcome, as well.

Donations can be placed in the box located on the Pine St. entrance by the educational building.




Online Service:

If you or someone you know, are unable to attend our service it can be viewed on our Facebook page every Sunday at 11:00 AM. The replay is always available for future viewing.



Sunday, November 21:

Totenfest Sunday
Thursday, November 25: Thanksgiving
Friday, November 26: Black Friday
Saturday, November 27: Christmas Decorating @ 10:00 AM.
Saturday, November 27: Small Business Saturday
Sunday, November 28: First Sunday of Advent








Adult Bible Study meets every Wednesday evening at 6:00 PM. All are welcome to attend.

DECEMBER
1ST
8TH
15TH
22ND




Poinsettias:
It is time to order your poinsettias. You may email or call the office to place your order or use the brown pew envelopes. They are $8.00 for a 6.5" pot. Deadline to order is Sunday, December 12th.


Angel Tree:

We are once again partnering with the Salvation Army to provide Christmas gifts for deserving children. There are 16 tags available on the Pine St. side. Please remember to indicate on the sign-up sheet which tag(s) you are taking. Deadline is 12/10.