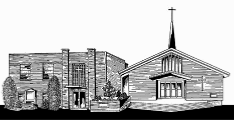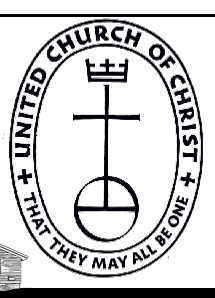 Sunday: Morning Worship 9:30 AM


Church office hours for the week of
November 20th.
Monday.....9:0 AM - 1:00 PM
Tuesday.....9:30 AM-1:00PM
Wednesday.....9:30 AM-1:00PM
Thursday.....9:30 AM-1:00 PM







St. John United Church of Christ | 150 Pine St. Tamaqua PA | (570) 668-2573





Thank you to those local businesses who made donations to support our website:

BANNING ORTHODONTICS, P.C.
17 West Broad Street Suite 2
Tamaqua, PA 18252
570-952-6150
www.banningorthodontics.com

THE BEACON DINER
189 Claremont Ave
Tamaqua, PA 18252
570-668-1340

COMPANION ANIMAL HOSPITAL
267 W. Rowe Street
Tamaqua, PA 18252
570-668-6855
http://companionanimalhospitaltamaqua.com

E. FRANKLIN GRIFFITHS FUNERAL HOME
655 East Broad Street
Tamaqua, PA 18252
570-668-2550
www.griffithsfuneralhomes.com


KNEPPER'S INN AND RESTAURANT
1986 West Penn Pike
New Ringgold, PA 17960
(570)386-5595


MARYBETH LEITZEL
STATE FARM INSURANCE
2 Dennison St.
Tamaqua, PA 18252
(570)668-4310

LONGHI FINANCIAL, INC.
707 Claremont Ave.
Tamaqua, PA 18252
570-668-0765
www.longhifinancial.com


DR. SEAN MclAUGHLIN DENTISTRY
12 Ortega St.
Tamaqua, PA 18252
570-668-2339


SHAFER'S PHARMACY
11 Center Street
Tamaqua, PA 18252
570-668-0290
www.shaferpharm.com

REIGEL FUEL OIL LLC
401 Jerome Street
Tamaqua, PA 18252
(570) 668-3319


TOM'S AUTO & MARINE
250 South Greenwood Street
Tamaqua, PA 18252
570-668-5066
www.tomsautobodyrepair.com

ZIZELMANN-GULLA FUNERAL HOME
500 East Broad Street
Tamaqua, PA 18252
570-668-0390
www.zgfuneralhome.com

Anyone wishing to be a sponsor for our website may contact the Church office at 570-668-2573.



Friends in Need Food Pantry

is accepting donations of

Soup and Baked Beans

for the month of

November

. Monetary donations are welcome, as well.

Donations can be placed in the box located on the Pine St. entrance by the educational building.


The 2017 Sponsorship charts are posted on the Pine St. entrance of the church.
You can honor or memorialize a loved on by choosing to sponsor bulletins, flowers, fellowship, radio broadcast or communion.
Prices are listed on each chart.





The fall rummage sale was a huge success. Thank you to everyone who helped sort, organize and fold. And a thank you to everyone who baked, shopped and promoted the sale.



November 25th:

Decorating Committee 10 AM
November 23rd: Thanksgiving
November 26th: Totenfest

During our worship service, we will remember members of St. John who have passed away.

November 27th:

Spiritual Council 7:00
December 3rd: First Sunday in Advent
December 5th: Hoagie Sale
December 10th: Christmas Cantata




Our United Citchen Crew will be having a Deluxe Italian Hoagie Sale on Tuesday, Dec. 5th. Cost is $6.00 each and pick-up is from noon until 2:00 PM.

The Salvation Army Angel tree is a wonderful way to share the spirit of the season with
others in our community who are less fortunate. The Tamaqua Corps received applications for more than 375 children (between the ages of infant to 12 years old) for the Angel Tree Project.

St. John UCC has decided to help with our own "Angel Tree" located on the Pine Street side of the church.

Instructions are next to the tree.



The time has come to place your order for Christmas Poinsettias. We are offering traditional red, 6" pots for $5.00 each. Please use the brown pew envelope to place your order. (Please use pen.)
Deadline is December 3rd.