This Week:


Church office hours for the week of March 12th.

Monday.....9:30 AM - 1:00 PM
Tuesday.....9:30 AM - 1:00 PM
Wednesday.....9:30 AM - 1:00 PM
Thursday.....9:30 AM - 1:00 PM


Tuesday:
6:00 PM Bible Study
7:00 PM Bell Choir

Wednesday:
7:00 PM Lenten Service

Click Here to view a full size copy of our monthly calendar to print or download. (Link opens in a new window).


2018 Offering Envelopes:

Offering envelopes for 2018 are available at church. You can pick them up in the back the Pine Street side of the church. If you can't make it to church to pick them up, please call the church office and we will make arrangements to drop them off for you.


Upcoming Events:


March 25th: Palm Sunday
March 25th: Easter Egg Hunt
March 29th: Maundy Thursday Service
March 29-30th: Prayer Vigil
April 1st: Easter Sunday


Lenten Services:


We will once again be holding our Wednesday evening Lent services beginning on Ash Wednesday and running through Easter. We will alternate weeks with Trinity UCC as we host the services. Refreshments will be served following the services. All services begin at 7:00 PM

The Schedule for services is:
February 28: St. John UCC
March 7: Trinity UCC
March 14: St. John UCC
March 21: Trinity UCC
March 28: St. John UCC


Easter Worship Schedule:


Easter Sunday services will be held at 6:00 AM and 9:30 AM.


Easter Egg Hunt:




Our annual Easter Egg Hunt and brunch will be held on Palm Sunday, March 25th following our worship service. The deadline to sign up is March 18th. Registration is required for brunch and the egg hunt. The cost of brunch is $6 for adults and $4 for children. Brunch will be catered by M&I Deli. Click Here to download the form and return it to the church office to sign up.


Lenten Coin Folders:


Coin folders are available and can be picked up at church. They are available in the rear of the sanctuary on both sides or at the church office.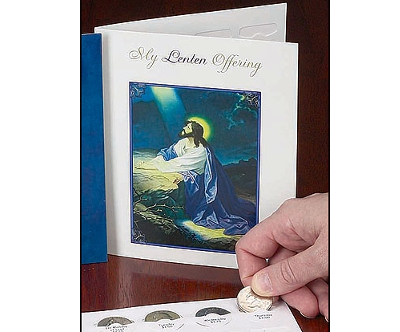 Rummage Sale:


We will be holding a spring rummage sale in late April. We are currently accepting donations of household goods for the sale. Items can be left downstairs on the stage during office hours or on Sunday mornings.


Bible Study:


Our adult bible study meets on Tuesday evenings at 6:00 PM.


Giving Statements:


Individual financial statements for tax purposes are available upon request. If you would like a statement for giving from 2017 please contact the church office or talk to our Financial Secretary, Linda Musseman.


Cancellations:


With winter weather upon us, sometimes we need to cancel church events or meetings. The best way to keep up to date on what is going on is to follow us on Facebook or check here on the website.


Food Pantry:


Every month we collect canned good for the food Bank at Trinity UCC. The item of the month for February is Peanut Butter and Jelly. Monetary donations are always welcome, as well.

Food donations can be placed in the box located on the Pine St. entrance by the educational building or money can be placed in the offering plate using a plain brown envelope marked Food Bank.


Sponsorships:


The 2018 Sponsorship charts are posted on the Pine St. entrance of the church. You can honor or memorialize a loved on by choosing to sponsor bulletins, flowers, fellowship, radio broadcast or communion. Prices are listed on each chart. There are still spots available so please consider signing up to sponsor a Sunday.


Prayer Requests:


If you have someone who needs to be on our prayer list, forms are available at either entrance to the church and in the church pews. Just drop the request in the offering plate on Sunday morning. We will keep the name of that person on the prayer list for 4 weeks unless we are intructed otherwise. You can also call the church office to add someone to the prayer list.