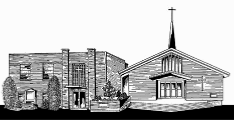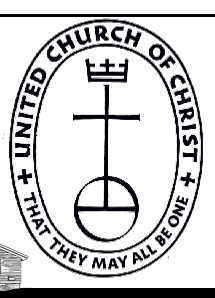 Sunday: Morning Worship 9:30 AM


Church office hours for the week of
January 13th
Monday.....9:30 AM - 1:00 PM
Tuesday.....9:30 AM - 1:00 PM
Wednesday.....9:30 AM - 1:00 PM
Thursday.....9:30 AM - 1:00 PM












St. John United Church of Christ | 150 Pine St. Tamaqua PA | (570) 668-2573





Thank you to those local businesses who made donations to support our website:

BANNING ORTHODONTICS, P.C.
17 West Broad Street Suite 2
Tamaqua, PA 18252
570-952-6150
www.banningorthodontics.com

THE BEACON DINER
189 Claremont Ave
Tamaqua, PA 18252
570-668-1340

COMPANION ANIMAL HOSPITAL
267 W. Rowe Street
Tamaqua, PA 18252
570-668-6855
http://companionanimalhospitaltamaqua.com

E. FRANKLIN GRIFFITHS FUNERAL HOME
655 East Broad Street
Tamaqua, PA 18252
570-668-2550
www.griffithsfuneralhomes.com


KNEPPER'S INN AND RESTAURANT
1986 West Penn Pike
New Ringgold, PA 17960
(570)386-5595


MARYBETH LEITZEL
STATE FARM INSURANCE
2 Dennison St.
Tamaqua, PA 18252
(570)668-4310

LONGHI FINANCIAL, INC.
707 Claremont Ave.
Tamaqua, PA 18252
570-668-0765
www.longhifinancial.com


DR. SEAN MclAUGHLIN DENTISTRY
12 Ortega St.
Tamaqua, PA 18252
570-668-2339


SHAFER'S PHARMACY
11 Center Street
Tamaqua, PA 18252
570-668-0290
www.shaferpharm.com

REIGEL FUEL OIL LLC
401 Jerome Street
Tamaqua, PA 18252
(570) 668-3319


TOM'S AUTO & MARINE
250 South Greenwood Street
Tamaqua, PA 18252
570-668-5066
www.tomsautobodyrepair.com

ZIZELMANN-GULLA FUNERAL HOME
500 East Broad Street
Tamaqua, PA 18252
570-668-0390
www.zgfuneralhome.com

Anyone wishing to be a sponsor for our website may contact the Church office at 570-668-2573.


Friends in Need Food Pantry

is accepting donations of

Tuna and Tuna Helper

for the month of January.

Paper Products and diapers are always welcome.

Monetary donations are welcome, as well.

Donations can be placed in the box located on the Pine St. entrance by the educational building.


The 2019 Sponsorship charts are posted on the Pine St. entrance of the church.
You can honor or memorialize a loved on by choosing to sponsor bulletins, flowers and/or fellowship.
Prices are listed on each chart.
There are plenty of dates still available.









We host an Adult Bible Study each Tuesday from 6:00-7:00 PM.

Bible Study will resume after the holidays on January 8th.

Come and gain wisdom from the Scriptures and one another's insight.





*2019 Giving Envelopes are available and located at the Railroad St. entrance.

*January 13th: Consistory @ 7:00 PM
*January 20th: Annual Congregational Meeting

Blood Drive: There will be a Red Cross blood drive held on Wednesday, January 16th, from 1:00-6:00 PM. Please consider giving a donation.
Each pint of blood we collect can help save up to three lives and will touch the lives of so many more.
What a great way to pay it forward and make an impact on people in our community and across the
country. We are very excited about the drive and I hope you are too.