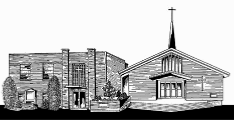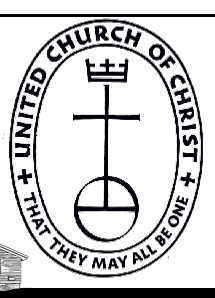 Sunday: Morning Worship 9:30 AM


Church office hours for the week of
November 4th:

Monday.....11:00 AM - 2:30 PM
Tuesday.....11:00 AM - 2:30 PM
Wednesday.....11:00 AM - 2:15 PM
Thursday.....11:00 AM - 1:15 PM














St. John United Church of Christ | 150 Pine St. Tamaqua PA | (570) 668-2573





Thank you to those local businesses who made donations to support our website:

BANNING ORTHODONTICS, P.C.
17 West Broad Street Suite 2
Tamaqua, PA 18252
570-952-6150
www.banningorthodontics.com

THE BEACON DINER
189 Claremont Ave
Tamaqua, PA 18252
570-668-1340

COMPANION ANIMAL HOSPITAL
267 W. Rowe Street
Tamaqua, PA 18252
570-668-6855
http://companionanimalhospitaltamaqua.com

E. FRANKLIN GRIFFITHS FUNERAL HOME
655 East Broad Street
Tamaqua, PA 18252
570-668-2550
www.griffithsfuneralhomes.com


KNEPPER'S INN AND RESTAURANT
1986 West Penn Pike
New Ringgold, PA 17960
(570)386-5595


MARYBETH LEITZEL
STATE FARM INSURANCE
2 Dennison St.
Tamaqua, PA 18252
(570)668-4310

LONGHI FINANCIAL, INC.
707 Claremont Ave.
Tamaqua, PA 18252
570-668-0765
www.longhifinancial.com


DR. SEAN MclAUGHLIN DENTISTRY
12 Ortega St.
Tamaqua, PA 18252
570-668-2339


SHAFER'S PHARMACY
11 Center Street
Tamaqua, PA 18252
570-668-0290
www.shaferpharm.com

REIGEL FUEL OIL LLC
401 Jerome Street
Tamaqua, PA 18252
(570) 668-3319


TOM'S AUTO & MARINE
250 South Greenwood Street
Tamaqua, PA 18252
570-668-5066
www.tomsautobodyrepair.com

ZIZELMANN-GULLA FUNERAL HOME
500 East Broad Street
Tamaqua, PA 18252
570-668-0390
www.zgfuneralhome.com

Anyone wishing to be a sponsor for our website may contact the Church office at 570-668-2573.


Friends in Need Food Pantry

is accepting donations of

Pasta and Sauce

for the month of November.

Paper Products and diapers are always welcome.

Monetary donations are welcome, as well.

Donations can be placed in the box located on the Pine St. entrance by the educational building.



Organ Repair:

if you would like to donate to our organ repair please do so using the brown pew envelopes and mark it with your name and "organ repair".



St. John UCC will be giving away the remaining items from our rummage sale for FREE.

One day only...
Saturday, November 9th
9:00 AM to 3:00 PM



We are hosting a Holiday Venor Fair on Saturday, November 30th from 9:00 to 1:00.
Approximately 20 vendors and crafters will be on hand showing their items. This is a perfect opportunity to come shop for holiday gifts.
There will also be a basket raffle and the kitchen will be open for lunch.
**Proceeds will go towards repairs to our church organ.**



Our United Citchen Crew is holding a deluxe Italian hoagie sale on

November 19th.

Hoagies are $6.00 each. There is a sign-up sheet at the entrance. The deadline to order is November 15th

Pick up is 10:00 AM - 1:00 PM.